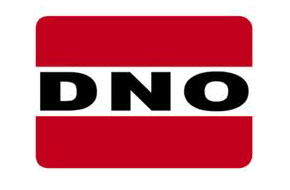 DNO International's wholly-owned subsidiary DNO Tunisia AS entered into a farm-out agreement for the Sfax Offshore Exploration Permit and the Ras El Besh Concession in Tunisia with Atlas Petroleum Exploration Worldwide and Eurogas International. Under the terms of the farm-out agreement, DNO Tunisia will see the transfer of an 87.5% stake in the two assets from Atlas and Eurogas. DNO will assume operatorship and a pro-rata share of the existing cost oil pool.
Completion of the transfer is subject to satisfaction of certain conditions, including approval by Tunisian authorities.
The Sfax Offshore Exploration Permit and the Ras El Besh Concession are located in the Gulf of Gabes and cover 3,296 sq km, mostly offshore in shallow waters. To date, three discoveries have been made with combined gross recoverable resources ranging between 35 million to 60 million barrels of oil. These assets hold significant exploration potential with 29 identified prospects which in the aggregate are estimated to contain between 500 million to 700 million barrels of oil of gross unrisked resources.
The initial work plan includes the drilling of two exploration/appraisal wells in 2014, one on the Salloum discovery and the other on the Jawhara discovery. The Salloum-1 well drilled in 1991 tested 1,848 bopd and the Jawhara-1 well drilled in 1976 tested 1,484 bopd. The Rash El Besh-1 well drilled in 1997 tested 612 bopd.
"We continue to deliver on our growth strategy with another important addition to the company's exploration and production inventory," said Bijan Mossavar-Rahmani, DNO International's executive chairman. "These are attractive assets and we are well placed to unlock their potential by leveraging our technical expertise and by developing synergies across our Tunisian portfolio."
The company currently holds interests in the Hammamet Offshore Exploration Permit and the Fkirine Prospecting Permit.
  Become a Member of our Linkedin Group
Powered by WPeMatico