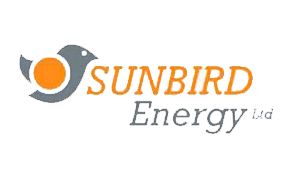 Sunbird Energy saw the completion of an Independent Reserves Assessment of the Ibhubesi Gas Project in South Africa, undertaken by MHA Petroleum Consultants. In April 2013, Sunbird announced the completion of an independent technical assessment by RPS Energy.
The technical assessment confirmed that the planned Phase 1 development of the Ibhubesi project can be achieved without the need for further exploration or appraisal drilling. As a result of these findings, Sunbird engaged MHA to complete an Independent Reserves Assessment.
In conducting its assessment, MHA reviewed all available technical and commercial data for the field including interpretation of the large seismic database, discovery well logs and analysis, production tests, the field development plan and integrated project costs.
The reserves assessment confirms the proven 1P reserves of 210 Bcf, which is consistent with the previous estimates undertaken by Degolyer & MacNaughton in 2009 (190 Bcf). This volume of discovered gas is considered to be of high certainty of recovery (P90) and underpins Phase 1 of the Ibhubesi Gas Project development plan.
The 2P estimate of 540 Bcf represents the most likely (P50) recoverable volume for the project, indicating significant potential for project viability beyond the Phase 1 Development. The targeted production drilling program planned for the Phase 1 development will provide further appraisal of the field and could enable the upgrade of 2P reserves to the 1P proven category. This will allow Sunbird to progressively upgrade the 1P reserve and expand production from the field.
In estimating the reserves MHA has considered only the geological structures that relate to the wells that have been drilled and discovered gas. Seven of a total 11 wells drilled in the Ibhubesi Gas Project area have encountered gas at commercial volumes suggesting that additional gas volumes are likely to be identified by further drilling during the Phase 1 development.
Sunbird MD, Will Barker, commented on the results of the reserves assessment: "The completion of the Independent Reserves Assessment is an important first step to deliver on our vision to supply gas to the west coast of South Africa.
The independent verification of the high certainty proven gas volumes and their ability to underwrite Phase 1 of the Ibhubesi Gas Project – along with the large 2P reserves – provides Sunbird with the confidence to move forward with our partners into the detailed engineering planning, gas sales negotiations and approval process required to bring the project to commercialization."
PetroSA acting VP: New Ventures, Upstream, Andrew Dippenaar said: "PetroSA, as a JV partner in the Ibhubesi Gas field, shares Sunbird's vision to develop the Ibhubesi and other potential west coast gas resources to a South African market as soon as possible.
We will study and incorporate the findings of the independent audit report with our own understanding of the Ibhubesi Gas field and the discoveries made in the field to date. We look forward to working with our joint venture partners towards a common goal of monetizing the west coast resources as soon as possible."
  Become a Member of our Linkedin Group
Powered by WPeMatico