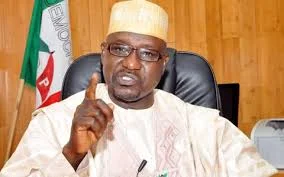 Ahmed Gulak

The Presidency on Monday insisted that President Goodluck Jonathan did not sign any agreement with any individual or group that he would serve only one term in office.
Ahmed Gulak,Special Adviser to the President on Political Matters, said this in an interview with pressmen in Abuja.
Gulak was reacting to a statement credited to the spokesman of the Arewa Consultative Forum, Anthony Sani, on Monday.
Sani had said, "Our…
Presidency: Jonathan Never Signed One Term Agreement
Powered by WPeMatico