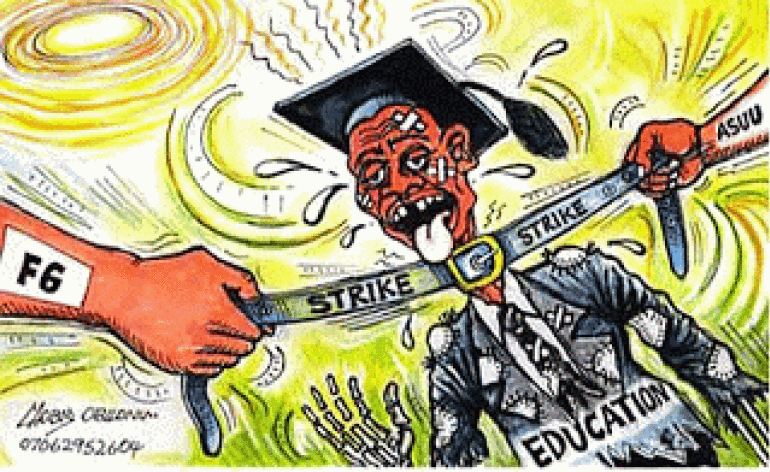 (image source: goldmyne.tv)
The prolonged ASUU strike is not only affecting students but business owners too.
In an investigation by Vanguard News, most shops around schools have closed or reduced their work force in order to remain solvent.
These shops, mostly restaurants, salons, cafés, recharge cards sellers and stationery sellers rely on students' patronage for sales and since most of the students are home, sales have not been good.
In other news, Members of…
ASUU strike: Business owners affected, Group appeals to FG and ASUU
Powered by WPeMatico