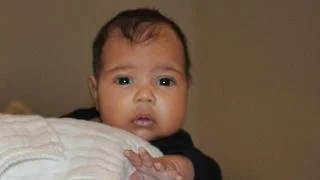 The highly anticipated picture of Kim Kardashian and Kanye West's baby has been revealed.
The picture was shared on the finale of Kris Jenner's talkshow, Kris. The Social media got hold of it first however.
Kim had put the picture on her instagram account captioned 'North' and it received more than 500,000 likes on the site.
Baby North is so adorable with her 'Kanye' cheeks. Now we can all sleep soundly.
Powered by WPeMatico