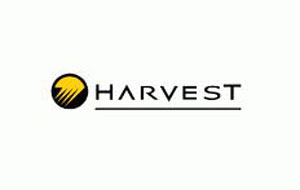 Harvest Natural Resources, Inc.'s (HNR) wholly-owned subsidiary, HNR Global Holding B.V. has entered into exclusive negotiations with Vitol S.A. (Vitol), to sell its 66.667% interest in the Dussafu Marine Permit PSC offshore Gabon. The consideration for the deal is $137.0 million in cash.
The effective date of the transaction will be October 1 and will be subject to agreed adjustments.
Harvest has agreed to negotiate exclusively with Vitol for a specified period to reach a definitive purchase and sale agreement. There can be no assurance that these negotiations will result in the proposed transaction or any other transaction for the sale of Dussafu.
The closing of the proposed transaction would be subject to, among other things, approval by the government of Gabon and the boards of directors of both the company and Vitol.
James A. Edmiston, president and CEO of HNR stated, "The execution of this agreement with Vitol combined with the previously announced transaction with Pluspetrol makes clear the path the Company has chosen to unlock the value of its portfolio for the benefit of its shareholders. 
While we cannot make any assurance that these transactions will close, we see both transactions as complementary and look forward to working with two outstanding counterparties toward a successful conclusion."
  Become a Member of our Linkedin Group
Powered by WPeMatico